Step 1

Add Store
Click on the link "Add Store"
Coupang is currently supported
After the adding is successful, you will be redirected to the "Imported Order" page.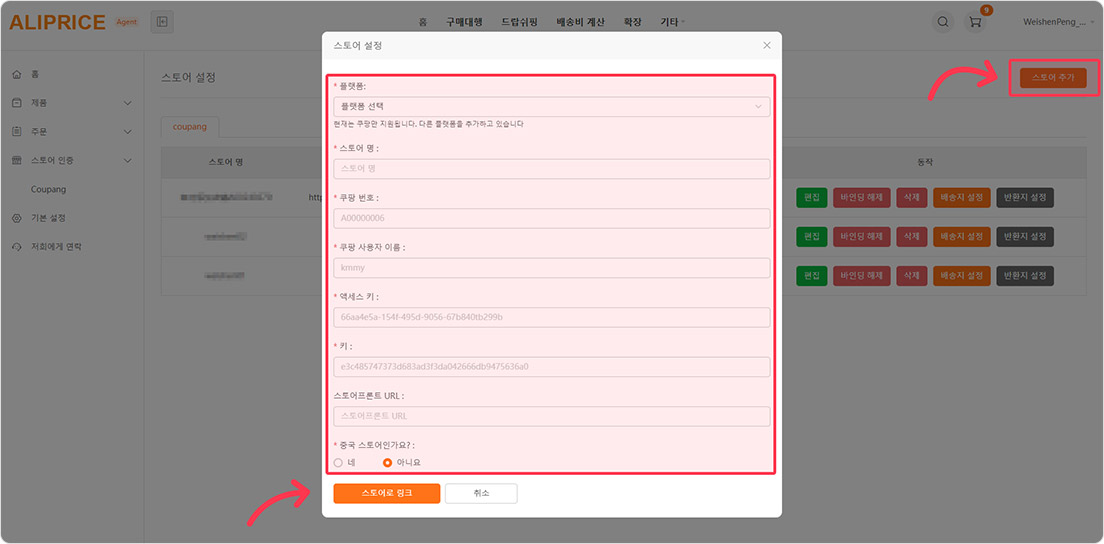 Step 2
List products on your Coupang store
1. Find products on the AliPrice platform, you can browse our popular products or search by keyword(If you want to upload 1688 / Taobao product, please contact us);
2. Click "List It Now" or "Wishlist" on the product details page to import the product to your store;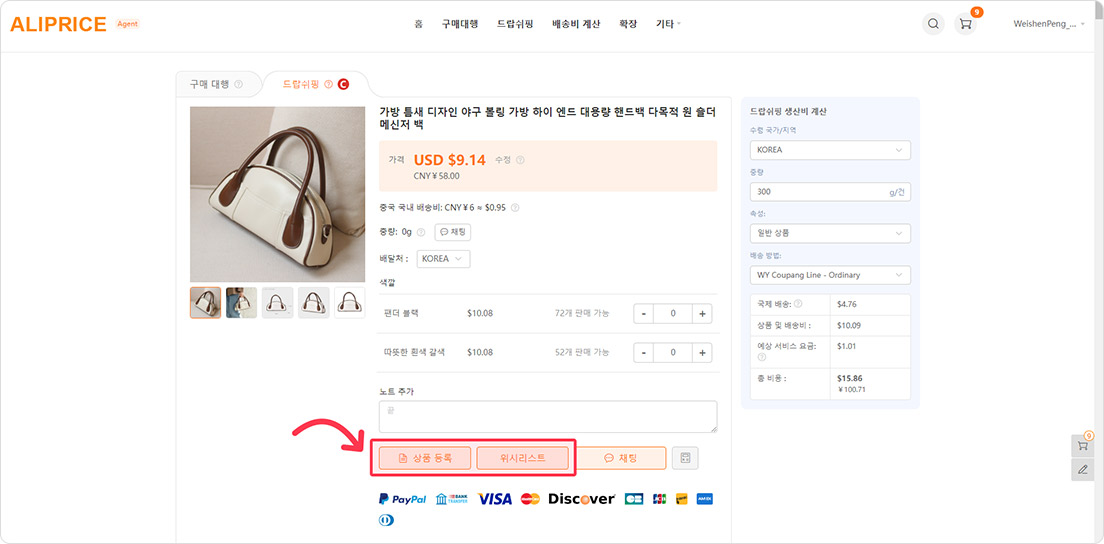 3. Edit the product information before listing, and click "Save" after editing;
Select your "Store" in the list and click "List it to store";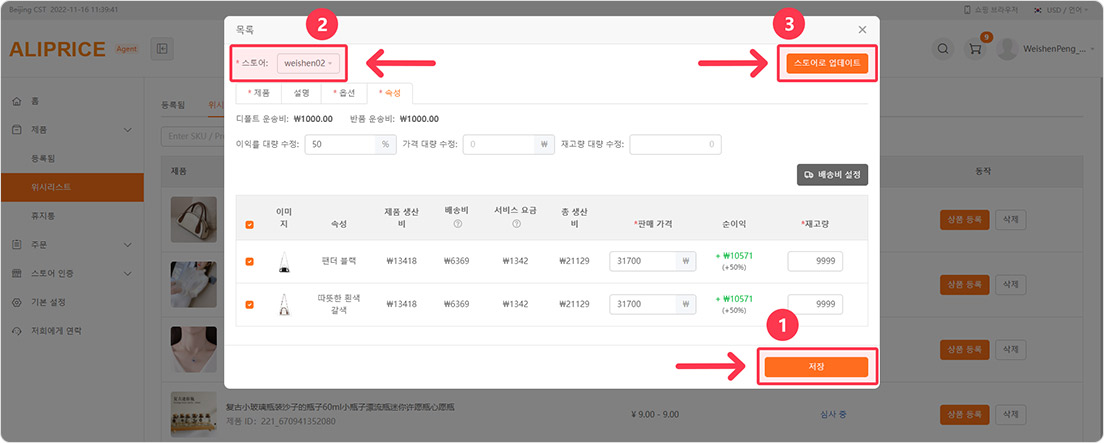 4. Check "Listed" and your Coupang store has successfully listed products;
After the pop-up window shows that the product has been successfully listed, you can click "Go to Coupang store to view" to check the product. In addition, you can also check on the "Listed" list on the AliPrice platform.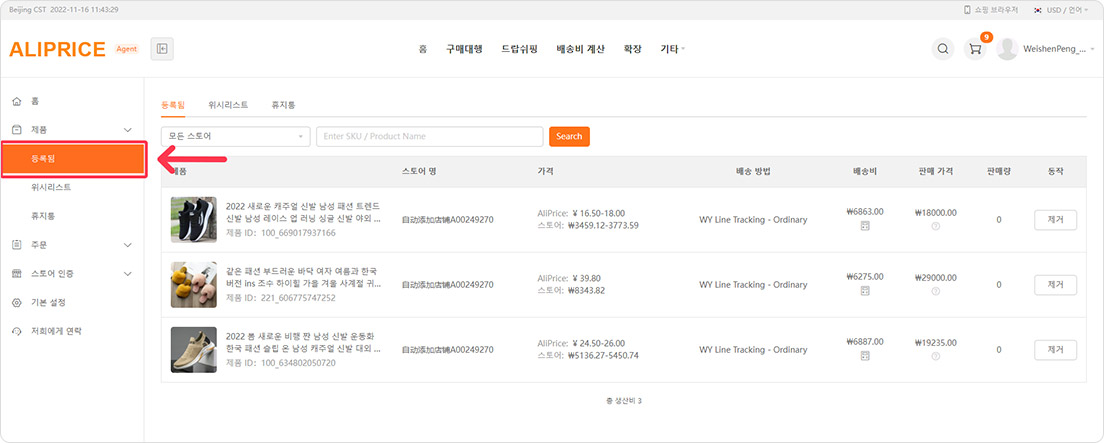 Step 3
Fulfilling Coupang orders
1. After logging into your AliPrice account, navigate to "Orders"on the left column, and click "Imported Orders";
2. You need to click "Download Order" to synchronize the Coupang store order to the AliPrice platform, and select the corresponding store name to import the order;
3. Click "Pending Payment" in the tab and you will see a list of orders that have not yet been fulfilled. ("Unpaid" means that your customer has paid for the order and you have not yet paid for the product on AliPrice platform.) If your customer has not paid or only paid for part of the order, we will not download the order to your AliPrice account;
4. Review the order you would like to fulfill. Change the shipping option and shipping address if necessary. For your convenience, you can set default shipping options;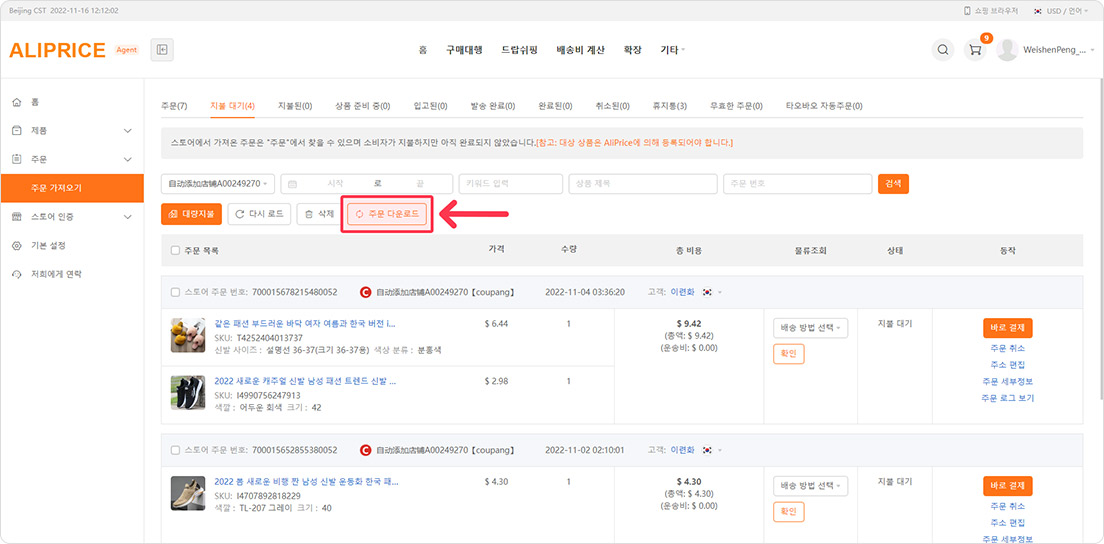 5. After confirming the order, check the required order (you can select all orders on the page), and then click "Batch Payment" or "At-once Payment".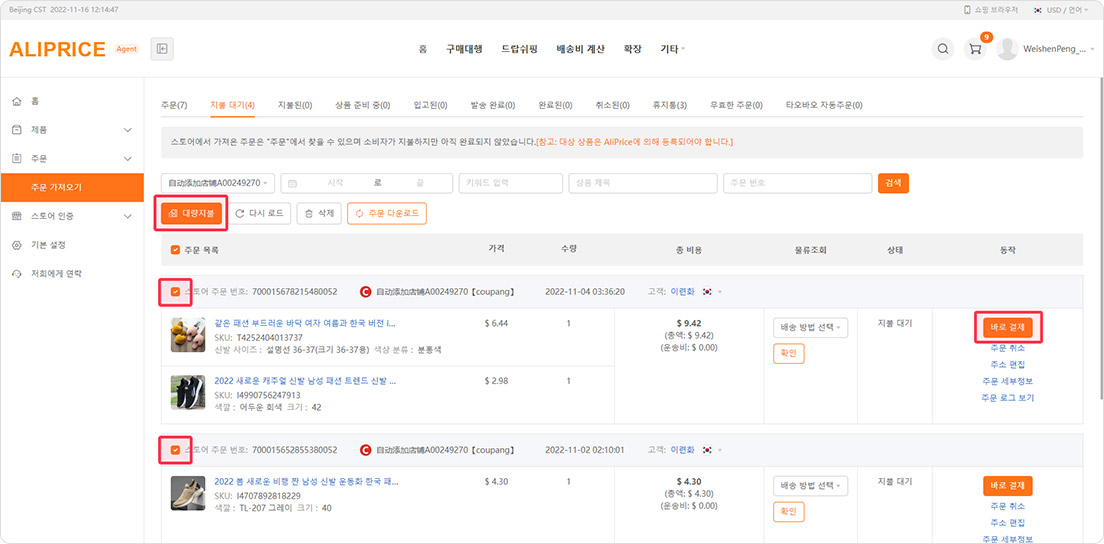 6. You will be redirected to the payment page, follow the instructions to complete the payment;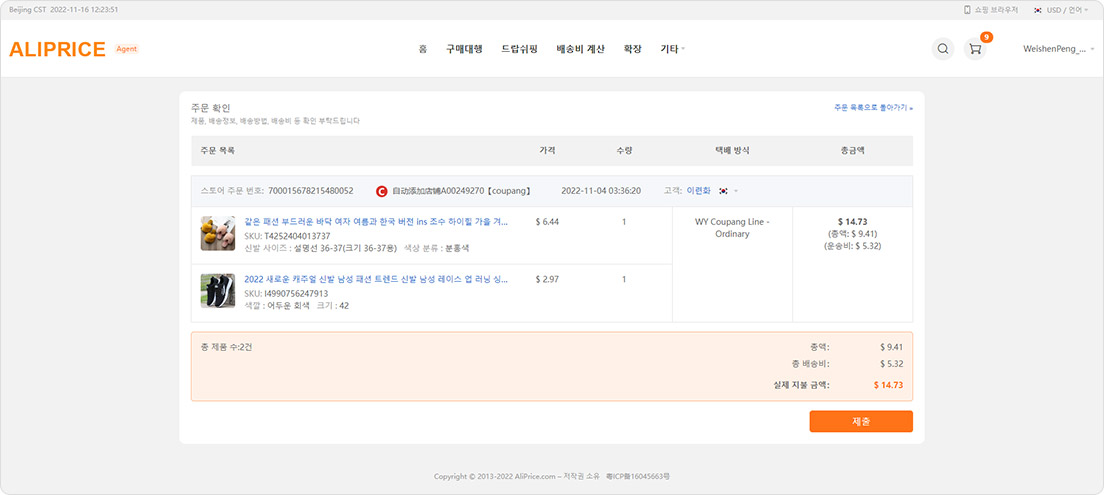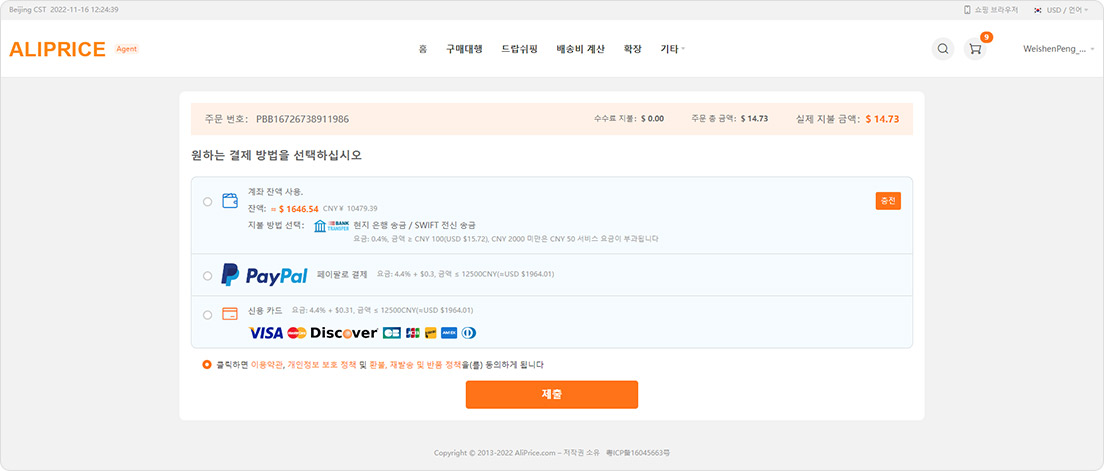 7. After completing the payment, we will process your order immediately. You can check the order update on the order page, usually it takes less than 4 days before delivery;
After shipping, AliPrice will provide a tracking URL, and the order will be prompted with "Dispatched" and "Complete". Order status and tracking number will be synced to your Coupang store at the same time, no need to do anything manually on your part!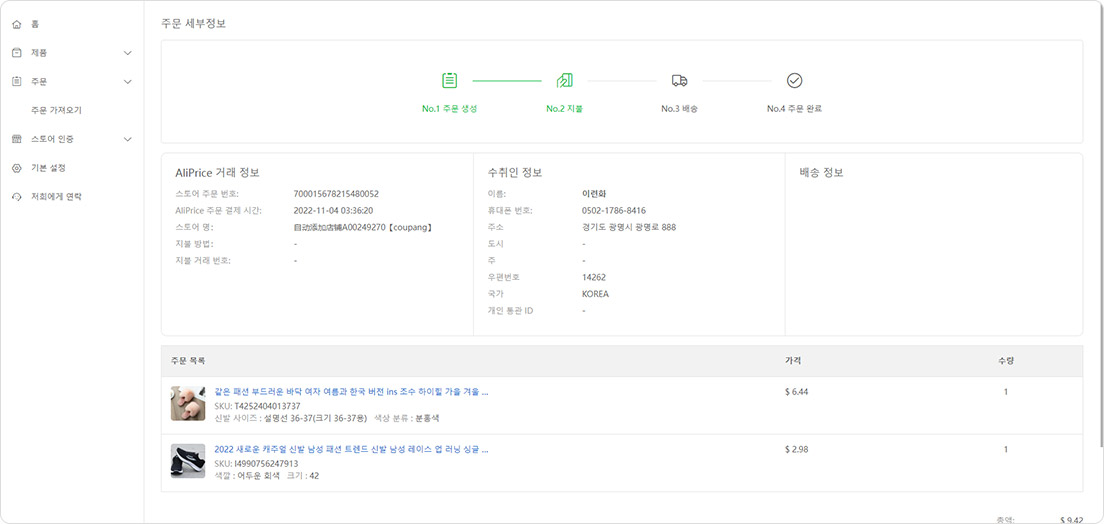 Welcome to Be Our Partner, Because We
1. Self-Owned Factories Not Only Guarantee Low Prices, but Also Ensure Quality.
2. All Kinds of Oral Products Can Be Easily Handled without Going to the Second One.
3. Low Prices and Competitive Prices Save You Every Dollar.
4. You Can't Find a Product of Poor Quality in Xiaolu's Home with High Quality.
5. Big Brand Star Endorsement, CCTV and Satellite TV Advertising, Landing on Nasdaq Big Screen in New York, Use Rest Assured.
6. Good Service Because We Cherish the Cooperation Opportunities You Give Us, So Good Service Is Necessary.
7. Fast Delivery, High Production Capacity and Large Inventory. Stable and Fast Delivery Is Guaranteed. Orders Are Only Placed and Guaranteed to Be Delivered on the Same Day.
8. OEM, OEM, ODM Can Be Customized, Free Design, Complete Specifications.
9. Fully Qualified through Ios9001, FDA of the United States, Has Its Own Enterprise Implementation Standards, Has a Number of Patents at Home and Abroad, Registered Trademarks in Many Countries around the World, to Ensure That Our Partners Sell Risk-Free.
10. Mainstream Products Are Available in Supermarkets and Convenience Stores All over the Country, and Brand Customers Have High Acceptance.
11. Free Shipping for 500 Yuan, You Can Mix and Match.
Miss Ma of Marketing Department Phone Number 15665420825, You Only Need a Phone Call Or Wangwang to Contact Us, Happy to Serve You.
Registration failed, please contact customer service.
Main Image
Property Options
Details
Please Confirm
Current Picture Saved