Cross-border children's phone watch multi-language built-in game phone watch primary school students take pictures smart watch
color
$15.07

7128pieces for sale

$15.07

9998pieces for sale

$15.07

7641pieces for sale

$15.07

6592pieces for sale

$15.07

9986pieces for sale

Special price (Chinese 2G watch style and color random)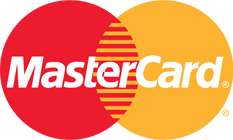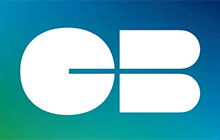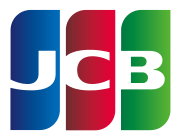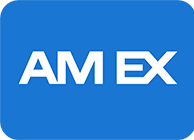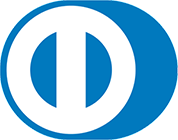 Step 1

Add Store
Click on the link "Add Store"
Coupang is currently supported
After the adding is successful, you will be redirected to the "Imported Order" page.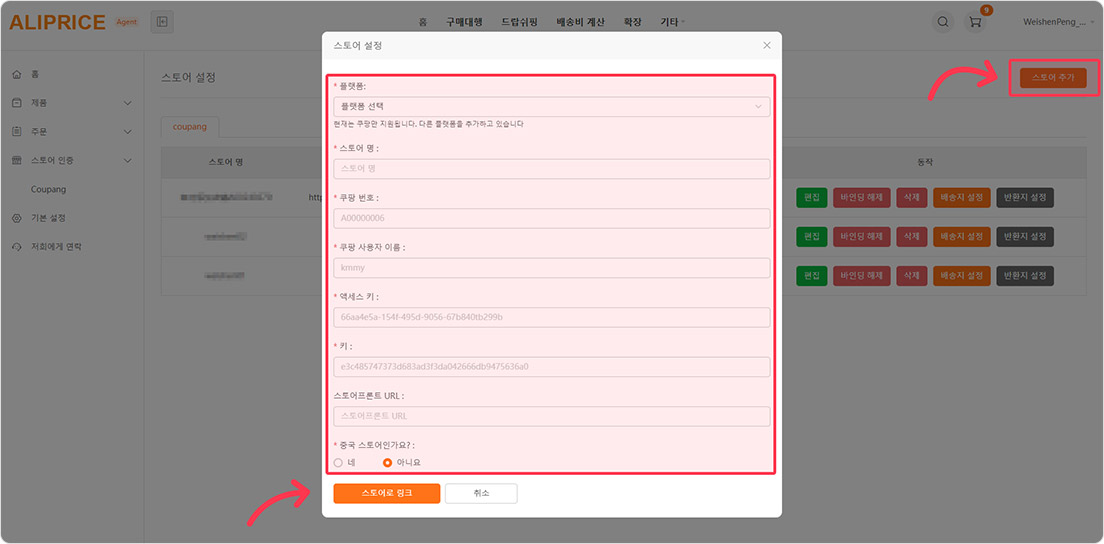 Step 2
List products on your Coupang store
1. Find products on the AliPrice platform, you can browse our popular products or search by keyword(If you want to upload 1688 / Taobao product, please contact us);
2. Click "List It Now" or "Wishlist" on the product details page to import the product to your store;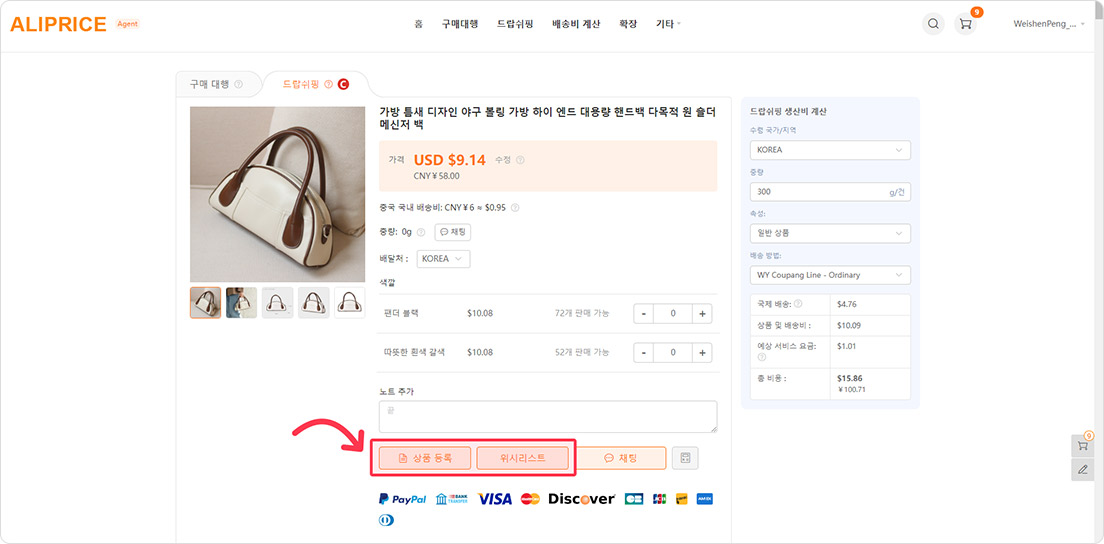 3. Edit the product information before listing, and click "Save" after editing;
Select your "Store" in the list and click "List it to store";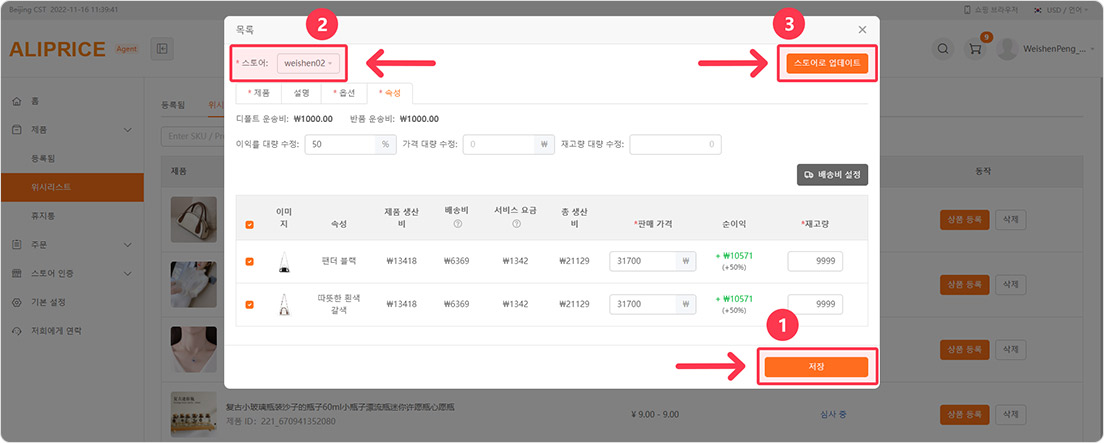 4. Check "Listed" and your Coupang store has successfully listed products;
After the pop-up window shows that the product has been successfully listed, you can click "Go to Coupang store to view" to check the product. In addition, you can also check on the "Listed" list on the AliPrice platform.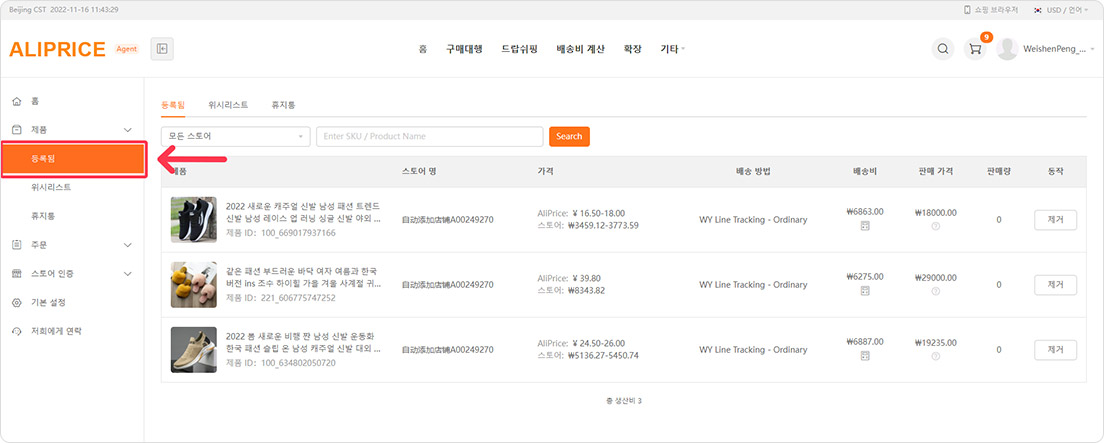 Step 3
Fulfilling Coupang orders
1. After logging into your AliPrice account, navigate to "Orders"on the left column, and click "Imported Orders";
2. You need to click "Download Order" to synchronize the Coupang store order to the AliPrice platform, and select the corresponding store name to import the order;
3. Click "Pending Payment" in the tab and you will see a list of orders that have not yet been fulfilled. ("Unpaid" means that your customer has paid for the order and you have not yet paid for the product on AliPrice platform.) If your customer has not paid or only paid for part of the order, we will not download the order to your AliPrice account;
4. Review the order you would like to fulfill. Change the shipping option and shipping address if necessary. For your convenience, you can set default shipping options;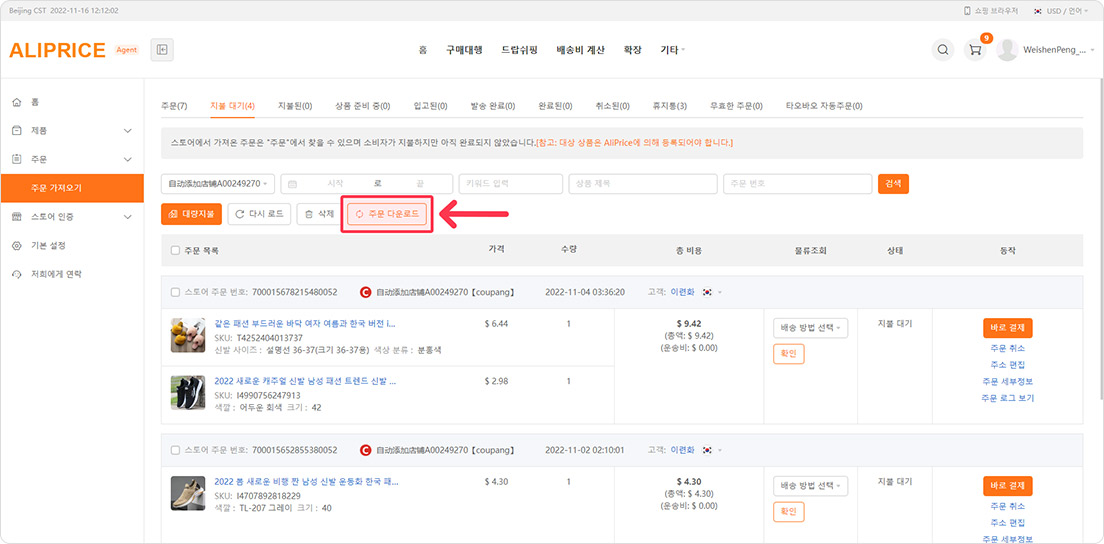 5. After confirming the order, check the required order (you can select all orders on the page), and then click "Batch Payment" or "At-once Payment".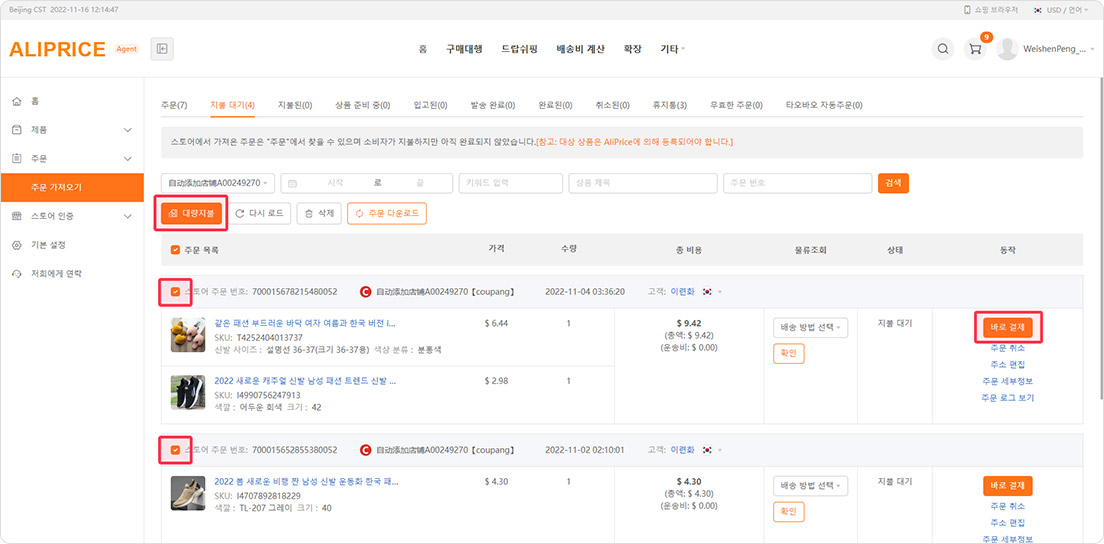 6. You will be redirected to the payment page, follow the instructions to complete the payment;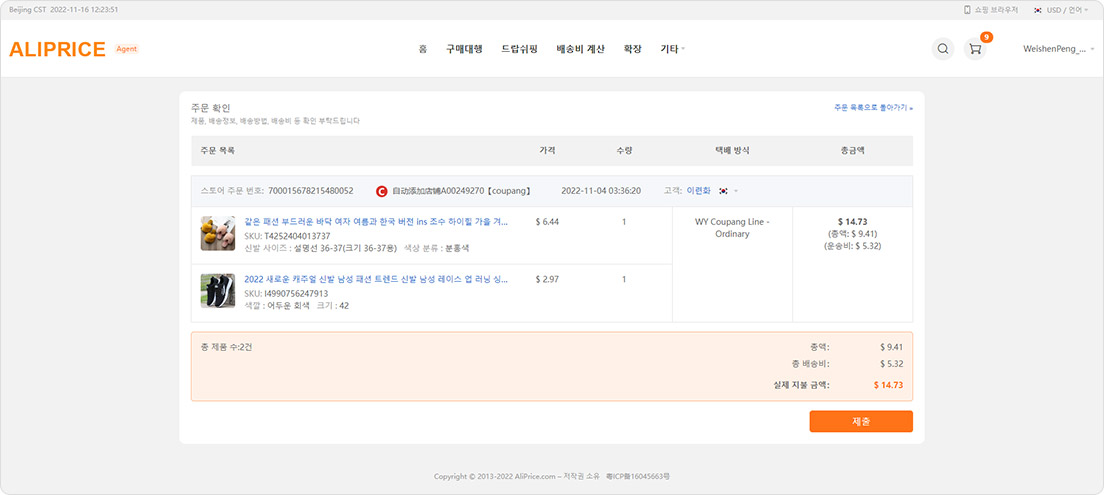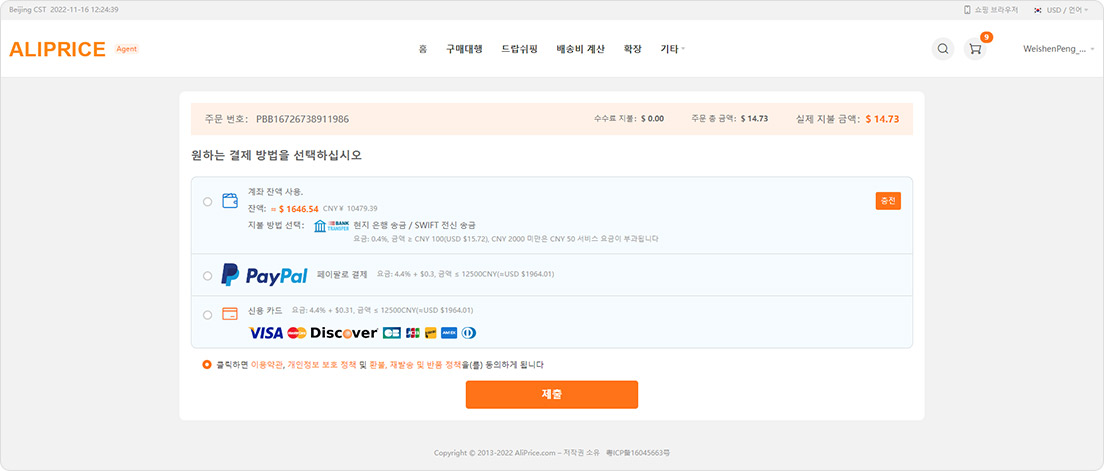 7. After completing the payment, we will process your order immediately. You can check the order update on the order page, usually it takes less than 4 days before delivery;
After shipping, AliPrice will provide a tracking URL, and the order will be prompted with "Dispatched" and "Complete". Order status and tracking number will be synced to your Coupang store at the same time, no need to do anything manually on your part!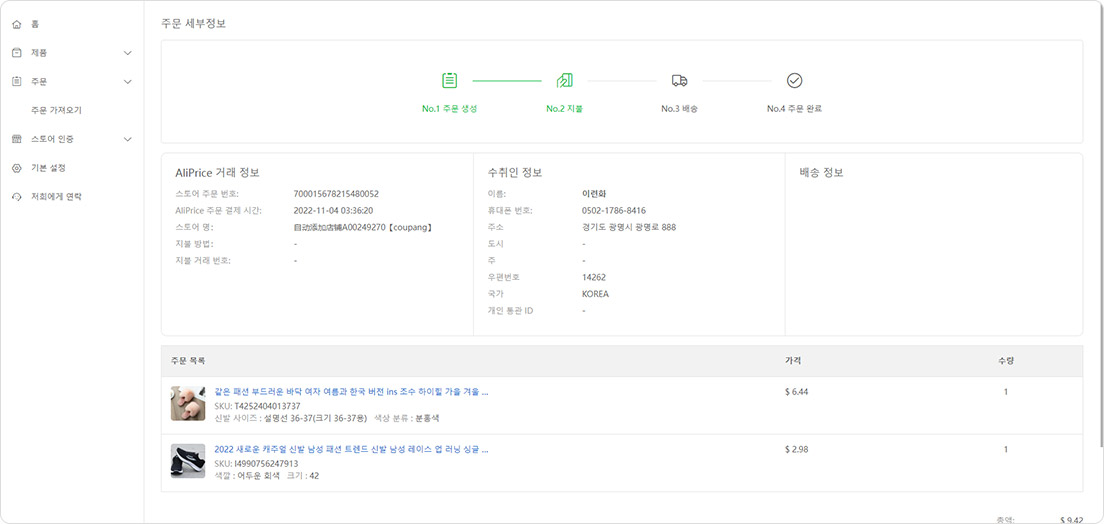 Precautions
1. Since there is a 1‰ probability that the products on 1688 will not support "one drop shipping" or be out of stock, in order to avoid the problem that you cannot sell, AliPrice Dropshipping recommends that you:
(1) Please try to choose a supplier that supports "dropshipping".
(2) You can purchase multiple pieces of this product at the same time and store them in the warehouse of AliPrice Dropshipping. When you have a sales order, AliPrice Dropshipping can arrange the shipment for you immediately.
(3) If you do not accept the method of purchasing more products and storing them in the warehouse, then AliPrice Dropshipping will not be able to help you purchase the "one dropshipping" or out-of-stock 1688 products, please apply for a refund.
Product Parameters:
YQT/Yiqingteng

YQT1213

A2

2021

Spot goods

Silica gel

Yes

400mAh

1.54 IPS full viewing angle

46g

child

fully compatible

32Mb

4053463

watch

less than 5 meters

touch

support

32Mb

Puzzle game

ANDROID

other

1-3 days

support

support

24 hours after-sales service

provide invoice

Watch + manual + charging cable + related accessories

Pink, red, blue, black, dark blue, special price (Chinese 2G watch style color random)

Amazon, AliExpress

Europe, South America, Southeast Asia, North America

Yes

Yes
Welcome to Yiqingteng Children's Watch Factory Store. We Are the Source Manufacturer of Children's Phone Watch. This Product Is Exclusive for Cross-Border Children's Phone Watch with Built-in Puzzle Games. For More Information, Please Contact Customer Service!
We Are Also the President of Shenzhen Smart Wear Industry Association, with Reliable Product Quality and Guaranteed Customer Service. Welcome to Contact Customer Service!
Our Company Can Customize Children's Watches and Other Products According to Customer Needs, and Can Print Various Styles (Logo) and Designated Words on the Children's Phone Watch Dial, Holder Rack and Watchband.
Sincerely Recruit All Regions children's phone watch brand Agent, Agent Joining Hotline: 13927453268 (Miss Yang), Looking Forward to Cooperating with You!
4G Product Versions Are Relatively Detailed, Including Chinese Version, Asian-Pacific Version, European Version, and American Version.
By Default, the Chinese Version Is Sent. for Foreign Languages, Please Contact Customer Service!
Registration failed, please contact customer service.
Main Image
Property Options
Details
Please Confirm
Current Picture Saved