Play together parent-child dress mother and daughter summer JK wind shirt girls ruffled sleeve shirt N2187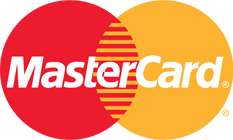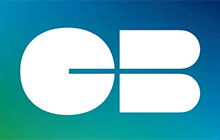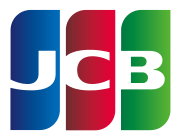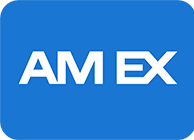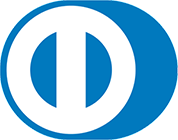 Step 1

Add Store
Click on the link "Add Store"
Coupang is currently supported
After the adding is successful, you will be redirected to the "Imported Order" page.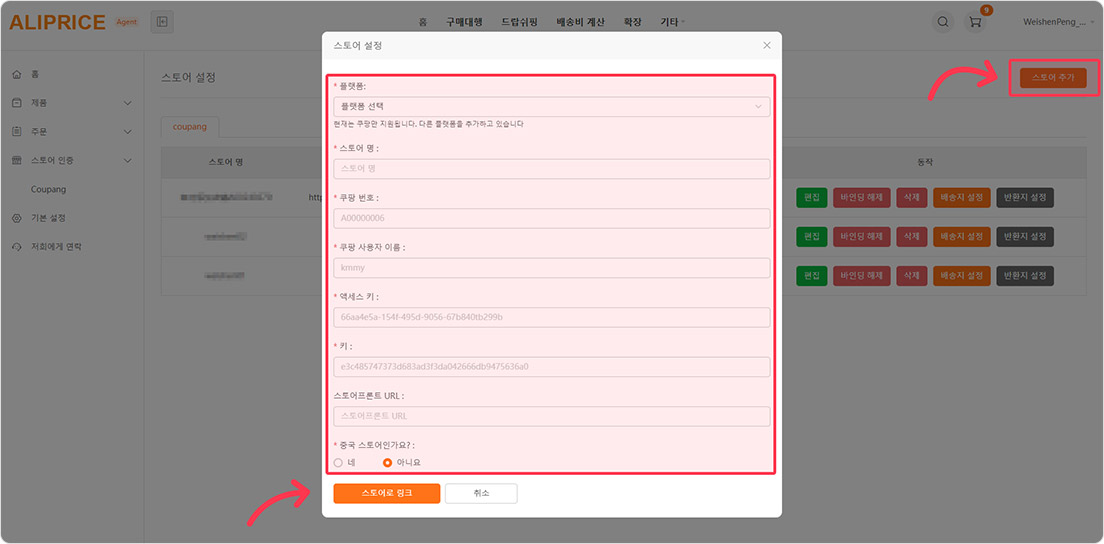 Step 2
List products on your Coupang store
1. Find products on the AliPrice platform, you can browse our popular products or search by keyword(If you want to upload 1688 / Taobao product, please contact us);
2. Click "List It Now" or "Wishlist" on the product details page to import the product to your store;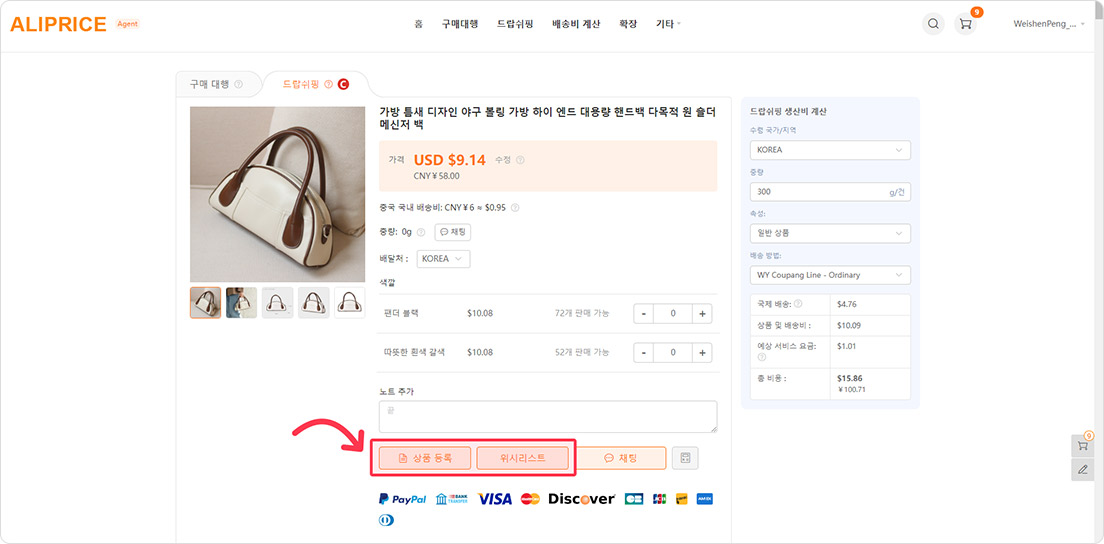 3. Edit the product information before listing, and click "Save" after editing;
Select your "Store" in the list and click "List it to store";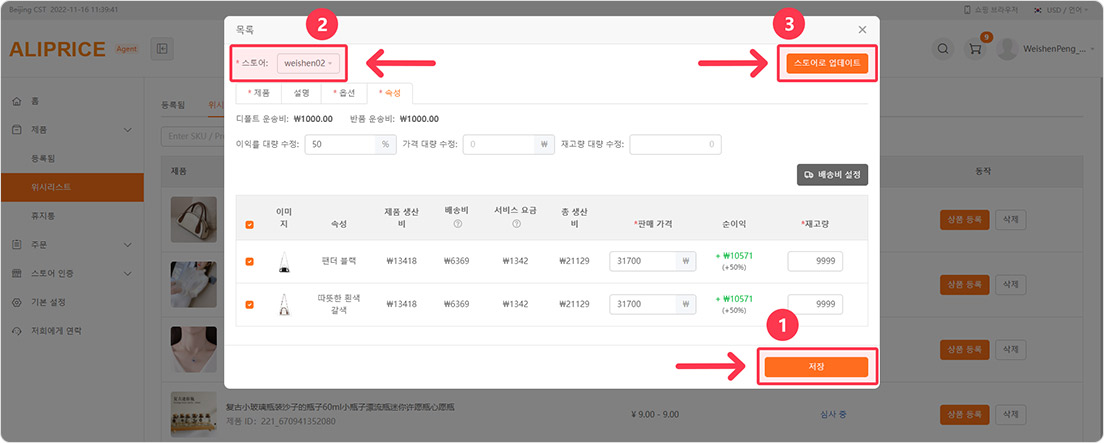 4. Check "Listed" and your Coupang store has successfully listed products;
After the pop-up window shows that the product has been successfully listed, you can click "Go to Coupang store to view" to check the product. In addition, you can also check on the "Listed" list on the AliPrice platform.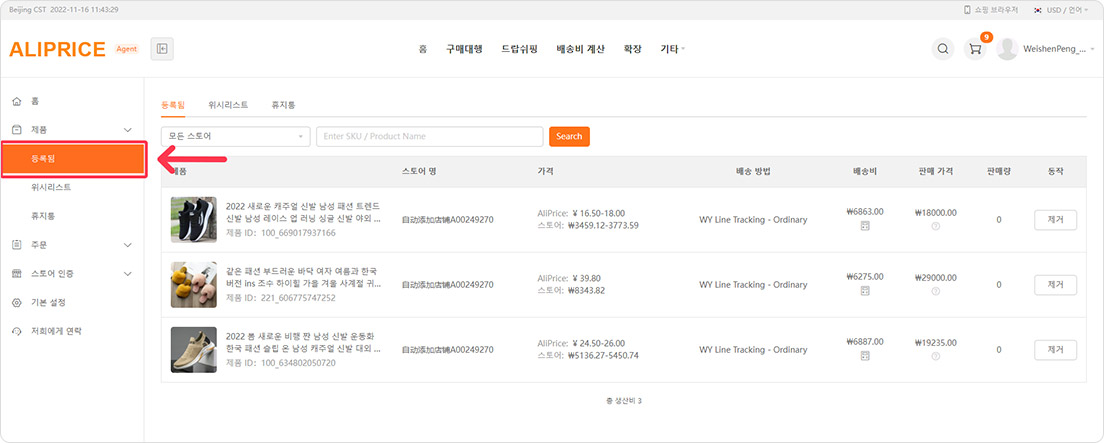 Step 3
Fulfilling Coupang orders
1. After logging into your AliPrice account, navigate to "Orders"on the left column, and click "Imported Orders";
2. You need to click "Download Order" to synchronize the Coupang store order to the AliPrice platform, and select the corresponding store name to import the order;
3. Click "Pending Payment" in the tab and you will see a list of orders that have not yet been fulfilled. ("Unpaid" means that your customer has paid for the order and you have not yet paid for the product on AliPrice platform.) If your customer has not paid or only paid for part of the order, we will not download the order to your AliPrice account;
4. Review the order you would like to fulfill. Change the shipping option and shipping address if necessary. For your convenience, you can set default shipping options;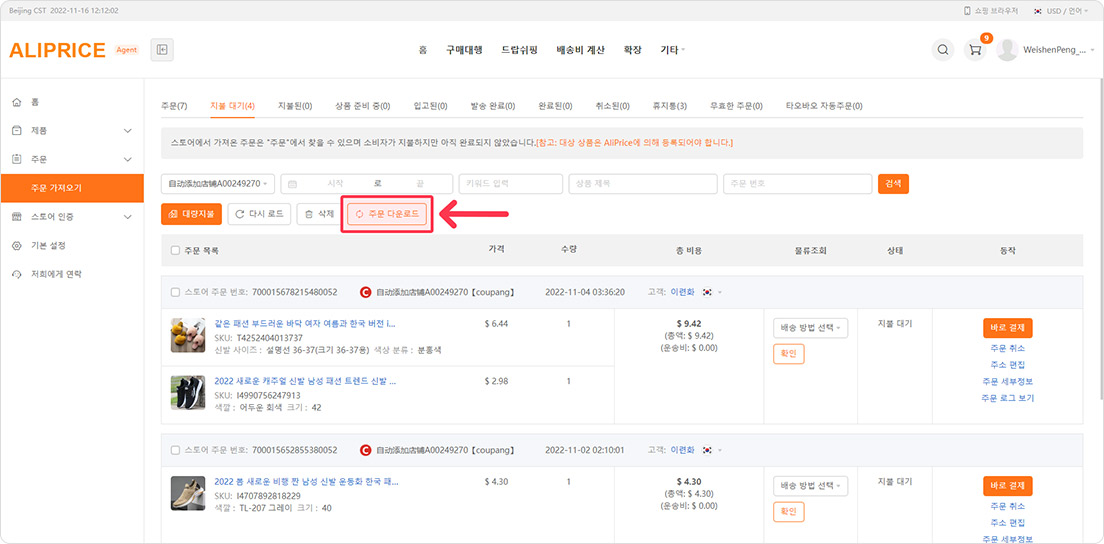 5. After confirming the order, check the required order (you can select all orders on the page), and then click "Batch Payment" or "At-once Payment".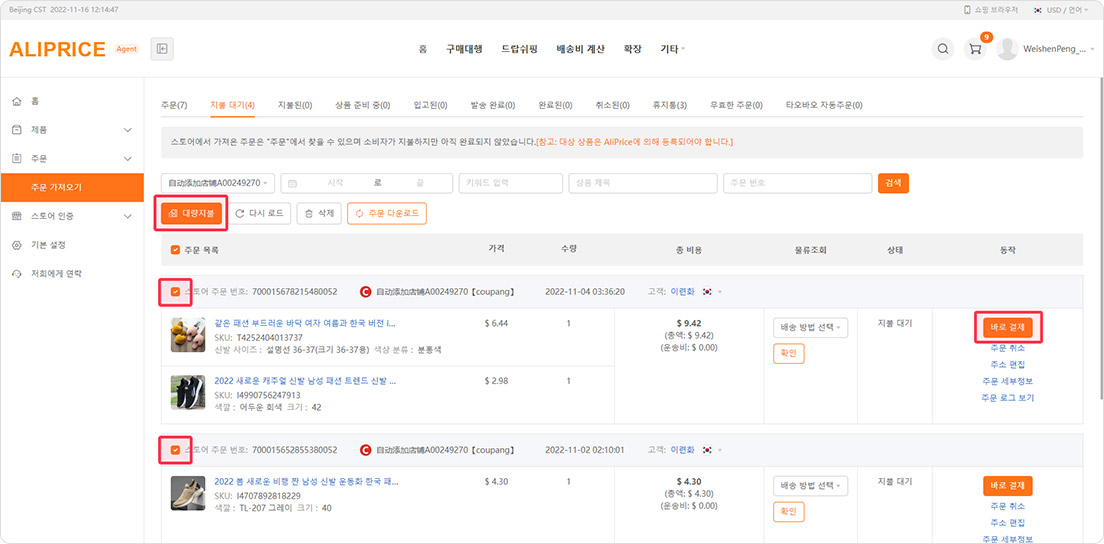 6. You will be redirected to the payment page, follow the instructions to complete the payment;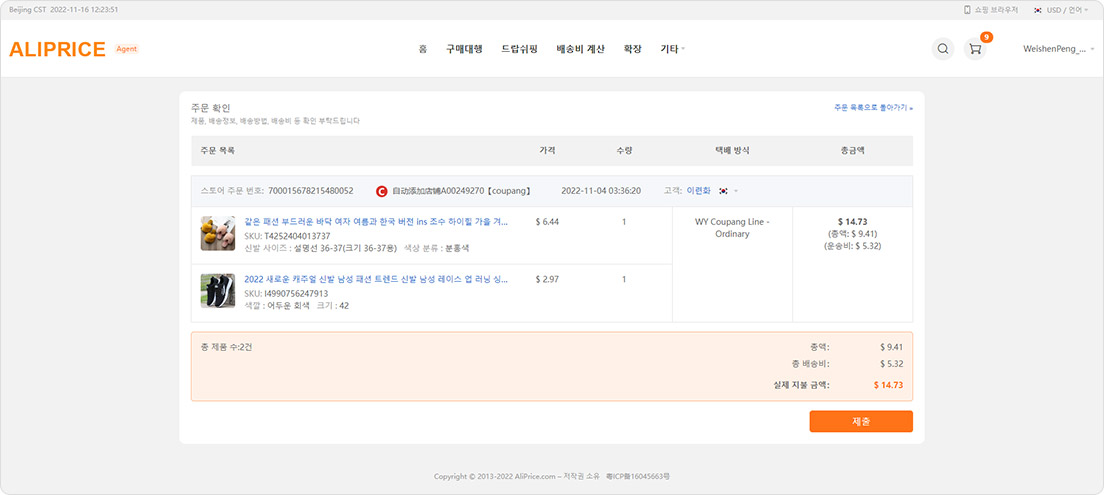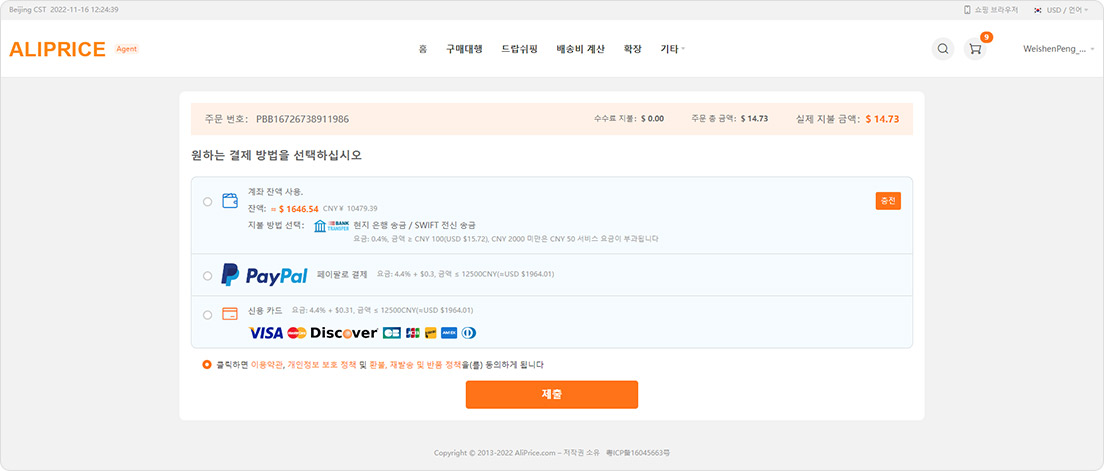 7. After completing the payment, we will process your order immediately. You can check the order update on the order page, usually it takes less than 4 days before delivery;
After shipping, AliPrice will provide a tracking URL, and the order will be prompted with "Dispatched" and "Complete". Order status and tracking number will be synced to your Coupang store at the same time, no need to do anything manually on your part!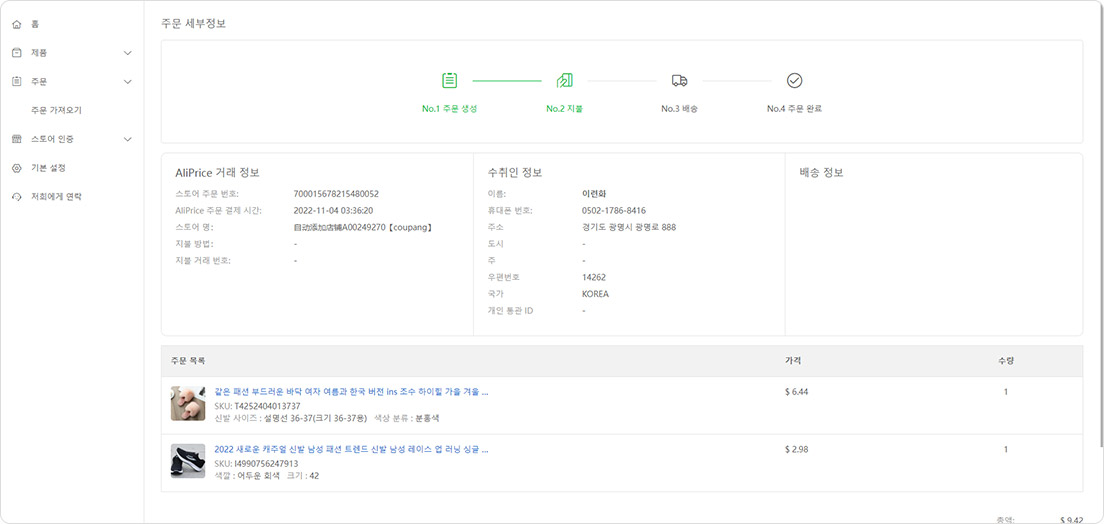 Precautions
1. Since there is a 1‰ probability that the products on 1688 will not support "one drop shipping" or be out of stock, in order to avoid the problem that you cannot sell, AliPrice Dropshipping recommends that you:
(1) Please try to choose a supplier that supports "dropshipping".
(2) You can purchase multiple pieces of this product at the same time and store them in the warehouse of AliPrice Dropshipping. When you have a sales order, AliPrice Dropshipping can arrange the shipment for you immediately.
(3) If you do not accept the method of purchasing more products and storing them in the warehouse, then AliPrice Dropshipping will not be able to help you purchase the "one dropshipping" or out-of-stock 1688 products, please apply for a refund.
Product Parameters:
WITHPLAY/play together

N2187

Spot goods

Female

set

Mother and daughter clothing

Korean version

zhejiang

summer

soft handling

solid color

thin section

real shot with model

Yes

cute, parent-child, trendy

Summer 2021

2.5

no

Visible parts have been trimmed

cotton

cotton

95

Class B

white shirt, black skirt

90cm,100cm,110cm,120cm,130cm,140cm,M

M

Children (3~8 years old, 100~140cm)
实物平铺测量尺寸,有1-2厘米误差属于正常范围

产品尺码

(product size)

胸围

(circumference)

衣长(clothes length)
腰围*2 裙长
建议身高(suggest the height)
7码90
33cm*2
38cm
22cm 28cm
85-90cm
9码100
34.5cm*2
40.5cm
23cm 29cm
95-100cm
11码110
36cm*2
43cm
24.5cm 30cm
105-110cm
13码120
37.5cm*2
45.5cm
26cm 31cm
115-120cm
15码130
39cm*2
48cm
27cm 32cm
125-130cm
17码140
40.5cm*2
50.5cm
28cm 33cm
130-135cm
大人尺码(product size)
胸围

(circumference)

衣长

(clothes length)

腰围*2
建议体重

M

51cm*2

62cm

33cm 42cm

建议135斤内(within 67kg for M size)
1、厂家货源正品

织里酸甜服饰有限公司是一家以原创中小童 亲子装品牌服饰为主营产品,服装品牌为 (一起玩 )以互联网为主要销售渠道的电商企业。自企业创立以来,努力打造并已经形成了一个集产品设计、制版打样、面辅料组织、剪裁加工、运营销售和自建仓储物流的一体化电商经营模式。

2、关于尺码

尺码为人工测量,因测量工具和测量方法不同等因素,会存在2mm的误差,请根据您平时穿着习惯参考尺码表及评价详情,自主购物,尺码每个人测量方式不同都有些许误差,不作为退还依据。

3、关于颜色

本店商品均为实物拍摄,颜色经专业校对,与实物平铺图最为接近,因电脑显示器的色彩对比度和色温等都有差异等等。

4、关于客服

如您的咨询没能及时回复,可能是当时咨询量过大或是系统故障,您也可以联系我们 微.信(1262425954)

5、关于售后

我们将提供完整的售后服务,大部分商品是参加7天无理由退换的(请在收到货后7天内把商品寄来,预期我们不负责)质量问题我们15天包换(更换相同产品或者维修)非质量问题的退换货运费顾客自理,质量问题的按我们寄出运费的首重补个客户。另外清仓商品,换季促销等商品不参加7天无理由退换,下单就表示默认此规定。

6、关于发货

我们的合作快递公司是韵达,如要跟换快递请与客服联系,不联系的默认发韵达。
1
Registration failed, please contact customer service.
Main Image
Property Options
Details
Please Confirm
Current Picture Saved